The Russian customers visit Zhengzhou Yifan Machinery Co.,Ltd
April 2,2015,the Russian customers visited Zhengzhou Yifan Machinery,yesterday was heavy rain weather,it is sunny today actually,and there is a good thing,Russian customers come to my company site visits,ready to discuss cooperation,international sales manager of my company,who warmly received our customers.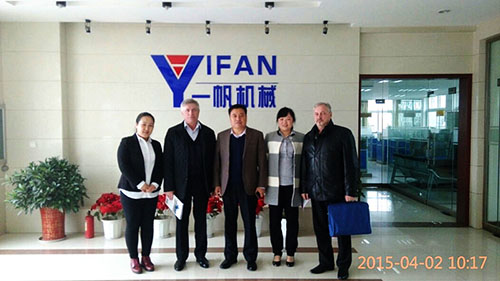 With the accelerated process of internationalization,cooperation is more and more domestic and foreign trade,the first Russian company's trust of our customers express their gratitude,they just entered the main door,they expressed appreciation for the good environment of our company.Zhengzhou Yifan Machinery Co., Ltd. as a leading Chinese manufacturer of crushing and screening equipment. In recent years,the rapid expansion of the overseas market,we produced the crusher,mobile crusher station by the praise of customers.Ministry of foreign trade under the company's sales manager,led from afar Russian customers visited the company's production plant and production process,our skilled workers to the customer for the actual operation of the equipment,also raised the issue for the customer are all giving for more serious answer,so that Russian customers both for the company's expertise,equipment quality and production capacity and technical level are full of praise,reached a strong intention to order.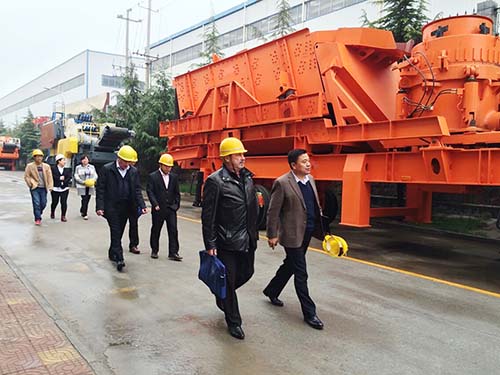 In Russian customers leaving the occasion,we also presented a screen with Chinese characteristics and ornaments gifts,customers really like that it would Yifan Machinery for promotional products,and in the future,we will be to maintain good relations of cooperation.
PREV: Spring cone crusher
NEXT: The Prospect of Mining Machinery Industry
...........................................................
Please input your inquiry in below form, we will get back to you as soon as possible!
Privacy Policy