The Prospect of Mining Machinery Industry
Mining machinery industry is an important part of China's equipment manufacturing industry. Over the years, with tireless efforts and constant develop and research , mining machinery industry has made substantial progress in various dimensions. As a pillar industry of China's economic development, mining machinery industry plays a positive role in promoting socio-economic development of China, so its climax of development open up a new round of innovation. At present, mining machinery industry in China makes multiple channels and multiple financing, devotes major efforts to developing mining industry brand to enhance brand competitiveness.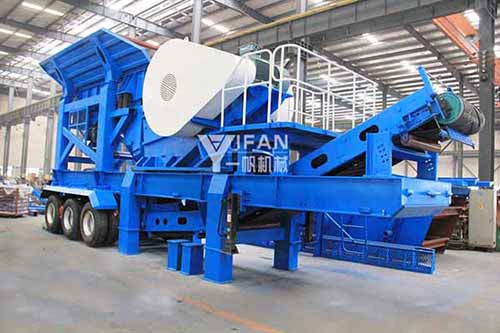 A number of great local enterprises emerged at this time.Zhengzhou YIFAN Machinery Co. Ltd. is a typical representative who has strong ability in developing new products. YIFAN regards demands of customers as motility, and continuously develop new products with high performance,which satisfy the demands of customers and reach the world level.Jaw crusher,hydraulic cone crusher,sand making machine, mobile crusher, sand and stone aggregate production line and other equipment produced by YIFAN has made great contribution to waste recycling and process of construction waste.
Modernization development of China created a boom in machinery equipment manufacturing.Looking to the future,we believe,with advanced technology, high-tech talents,YIFAN will survive in the mining machinery industry , and forever young.
PREV: The Russian customers visit Zhengzhou Yifan Machinery Co.,Ltd
NEXT: Top investment projects continued – hydraulic Cone Crusher
...........................................................
Please input your inquiry in below form, we will get back to you as soon as possible!
Privacy Policy