Tracked Crusher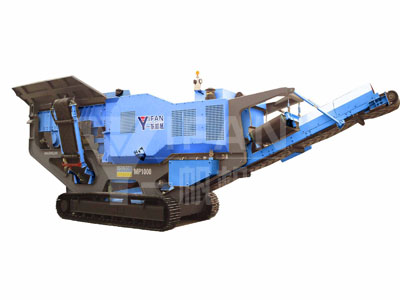 Tracked crusher is a kind of efficient crushing equipment, which adopts self-drive mode, possesses advanced technology and complete function. Under any terrain condition, this equipment can get to anywhere of work place, in this way, it can decrease the operation to the material, in addition, it is also convenient to comprehensively assist the coordination of mechanical equipment. By the control of wireless remote, it is easy to place the crusher to trail car and transport to the operating site. Because it does not have to spend on assembly time, therefore the equipment can throw into work immediately when it arrives at operating site. Jaw plant is of uniform finished material size, high production rate and crushing ratio, in addition, its optimal design can satisfy the most needful technical characteristics for crusher.
Features of Tracked Crusher:
[1] Light weight, Small volume, especially suitable for narrow worksite;
[2] Convenient transport; track drive has no harm to the road surface; equipped with multifunction attachments; used widely;
[3] Gather material receiving, crushing, transport and other processing equipment as a whole. It will possess the first-class crushing performance for rock crushing, aggregate production, strip-mining by the optimization of process flow. The union of different machine types can form a powerful assembly line of crushing work, and finish required processing work;
[4] The whole machine adopts the all-wheel-drive. It can achieve pivot steering, standard configuration and perfect security protection function;
[5] Fuel conservation, the saving rate of fuel oil reaches up to 25%. The screening mode of Crawler-type feeding not only fits the environmental protection, but also saves the cost;
[6] The optimal design: attach the power unit with machine;
[7] It can carry out climbing work and meet the crushing need such as mine, hydropower, coal mine etc.;
[8] It is a kind of typical multifunction construction machinery product,which integrates with mechanism, electricity, and hydraulics. Its structure is firm; the dimension of whole machine has different types.
Application of Tracked Crusher:
[1] Mobile crushing and screening plant has the characteristic of multifunction operating;
[2] It is used widely to the primary crushing of hard material in the excavate site, such as mine, coal mine, cement industry etc.;
[3] It is also used to operate in the recycling of construction waste, earth and stone works, urban infrastructure, road and construction site etc.;
[4] Handle the topsoil and other various materials; separate viscous coagulating aggregate; screening after crushing;
Pro-environment Conception of Tracked Crusher:
The noise silencer of mobile crushing and screening plant is the best noise absorption system. This equipment is compact and flexible. It can satisfy the construction waste crushing work in the urban area.
Main Technical Parameter of PT-J Tracked Crusher:
PT-J Series Mobile Jaw Crushing Plants
PT-J6
PT-J7
PT-J8
PT-J10
Feed opening (mm × mm)
600 × 1020
760 × 1020
850 × 1100
1070 × 1400
Max feed size (mm)
500
630
720
950
Discharge setting (mm)
60-175
70-200
90-215
125-250
Crushing capacity (t/h)
85-280
120-490
160-510
360-800
Driving unit
Engine
Cummins Tier3
CAT C9
CAT C12
CAT C15
Power (kw)
164
242
317
390
Feed hopper
Hopper volume (m³)
6
7
8
10
Grizzly feeder with pre-screening
Model
GSF3712
GSF4316
GSF4316
GSF5920
Drive
Hydraulic
Hydraulic
Hydraulic
Hydraulic
Main conveyor belt
Belt width (mm)
1000
1000
1200
1400
The unearthed belt conveyor
Belt width (mm)
650
650
650
650
Crawler unit
Drive
Hydraulic
Hydraulic
Hydraulic
Hydraulic
Permannet magnetic separator
Magnetic separator
option
option
option
option
Dimensions and weight
Working dimensions
L x W x H (mm)
12600x4060x4160
14800x4100x4400
16000x4200x4400
16500x4300x6000
Transport dimensions
L x W x H (mm)
12600x2760x3460
14600x2850x3900
16000x3200x3800
16000x3500x3900
Weight (t) Approximately
39
48
65
115
You may also interested in below:
Please input your inquiry in below form, we will get back to you as soon as possible!
Privacy Policy